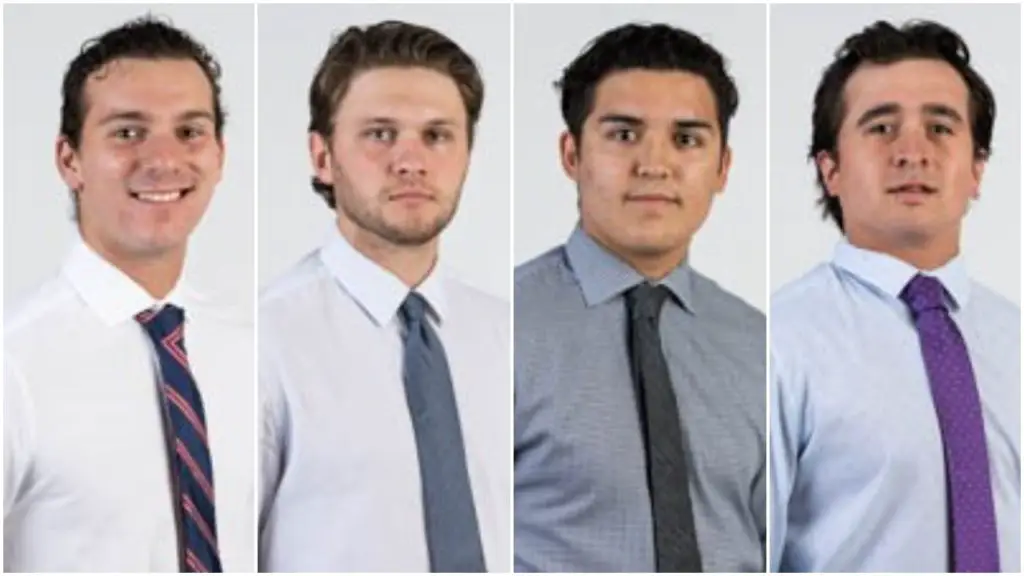 The RIT men's hockey team will welcome four familiar faces back to the program next season.
Goalie Ian Andriano, forward Nick Bruce and Jake Hamacher and defenseman Dan Willett will all be returning to use their extra year of eligibility granted by the NCAA due to the COVID-19 pandemic.
"We are excited to welcome back these four players that have already made a lasting impact on our program," said Tigers coach Wayne Wilson in a statement. "We are appreciative of the opportunity they have been granted by the NCAA and look forward to the experience and leadership they will bring back to the team."
Willett was tabbed a First-Team Atlantic Hockey-West All-Conference selection this past season after leading RIT and tying for 12th in Atlantic Hockey with 30 blocked shots. He also tied for first for RIT with 14 assists and was fourth with 18 points. He will lead all Tiger returners next season with 61 career assists while ranking second with 70 career points.
Hamacher will lead all returners with 85 career points and 34 career goals, while his 51 assists only rank behind Willett. He tied for the 2020-21 team lead with 14 assists while finishing third with 21 points and seven goals. He and Willett have also played a team-best 128 games over the last four seasons.
Bruce returns after finishing fifth on the squad with 16 points and 12 assists. He has totaled 40 points on 10 goals and 30 assists in 79 appearances in a Tiger sweater.
Andriano started six games this past winter, including back-to-back victories over then 19th-ranked Robert Morris to close the regular season. He started with a career-high 39 saves in the opening 6-1 win before notching 29 saves in the 4-3 victory the following evening. Andriano owns 24 career appearances and 17 career starts for RIT.