All six conferences are represented on USCHO.com's All-USCHO Teams for the 2020-21 college hockey season.
Voting was conducted by USCHO.com staff members.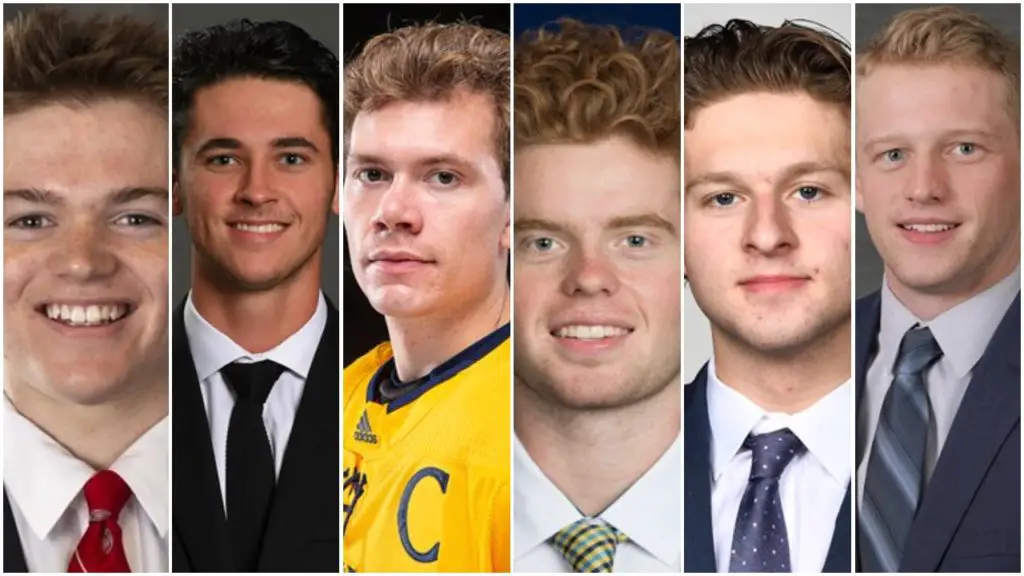 First Team All-USCHO
F: Cole Caufield, Wisconsin
F: Shane Pinto, North Dakota
F: Odeen Tufto, Quinnipiac
D: Cam York, Michigan
D: Zac Jones, Massachusetts
G: Dryden McKay, Minnesota State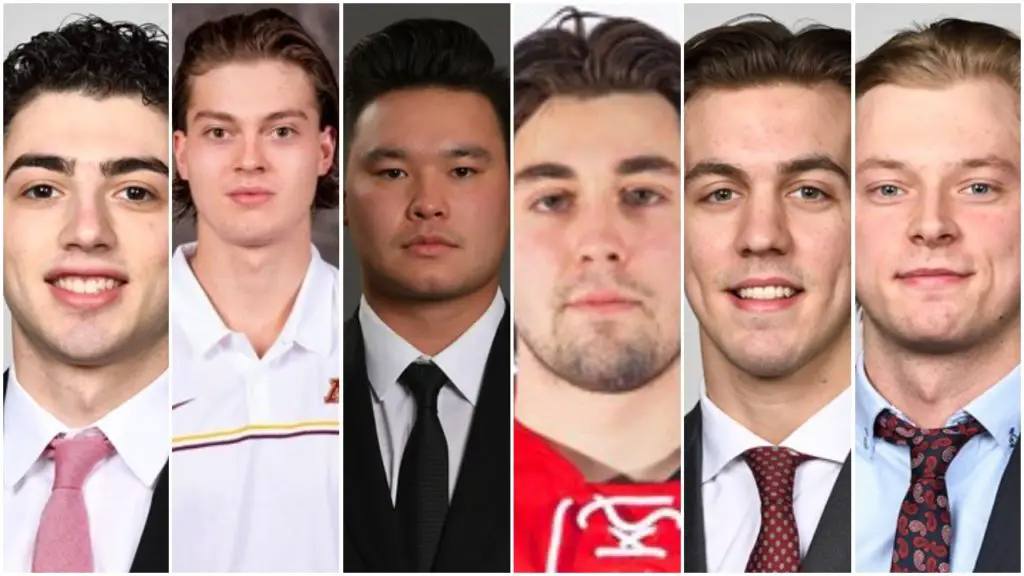 Second Team All-USCHO
F: Bobby Trivigno, Massachusetts
F: Sampo Ranta, Minnesota
F: Jordan Kawaguchi, North Dakota
D: David Farrance, Boston University
D: Matthew Kessel, Massachusetts
G: Filip Lindberg, Massachusetts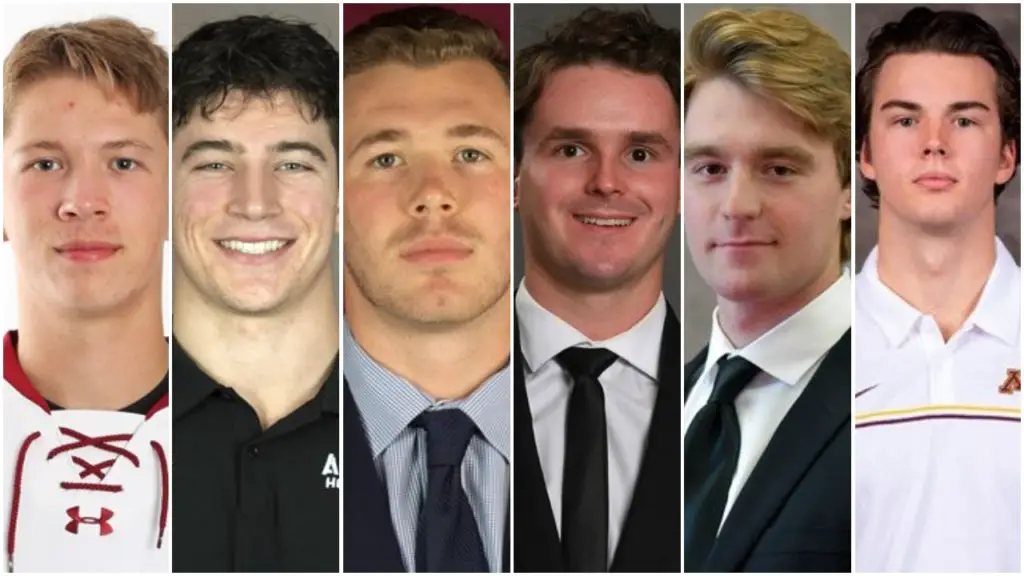 Third Team All-USCHO
F: Matt Boldy, Boston College
F: Colin Bilek, Army West Point
F: Cole Koepke, Minnesota Duluth
D: Matt Kiersted, North Dakota
D: Nick Perbix, St. Cloud State
G: Jack LaFontaine, Minnesota
Next week, the USCHO.com coach, rookie and player of the year will be announced.